Glass staircases and balustrades - Railing London
With over 1000 clients satisfied over our company's 10-year activity, Railing London Ltd holds an incredible track record of quality, reliable products made with style.
Our portfolio
Take a look at our gallery containing a great number of projects we've undertaken over the years. You'll find stairs, balustrades, and balconies in various styles, with an incredible selection of looks and practical solutions. Whether you're looking for something for your home or a commercial building, you're guaranteed to find something for yourself.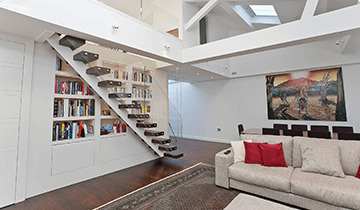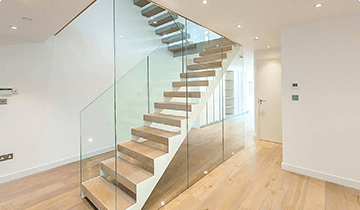 Our offer
No matter what type of railing-related product you're looking for, you are guaranteed to get just what you need from Railing London Ltd. From middle-spine staircases, glass balustrades and Juliet balconies, to privacy screens, barricades, and roof terraces, and so much more - we have exactly what you need.
Check our realisations at railinglondon.com. The details are up to you. We'll help you complete the vision you have for your interior.