10 Necessary Hardware Every Home Needs To Have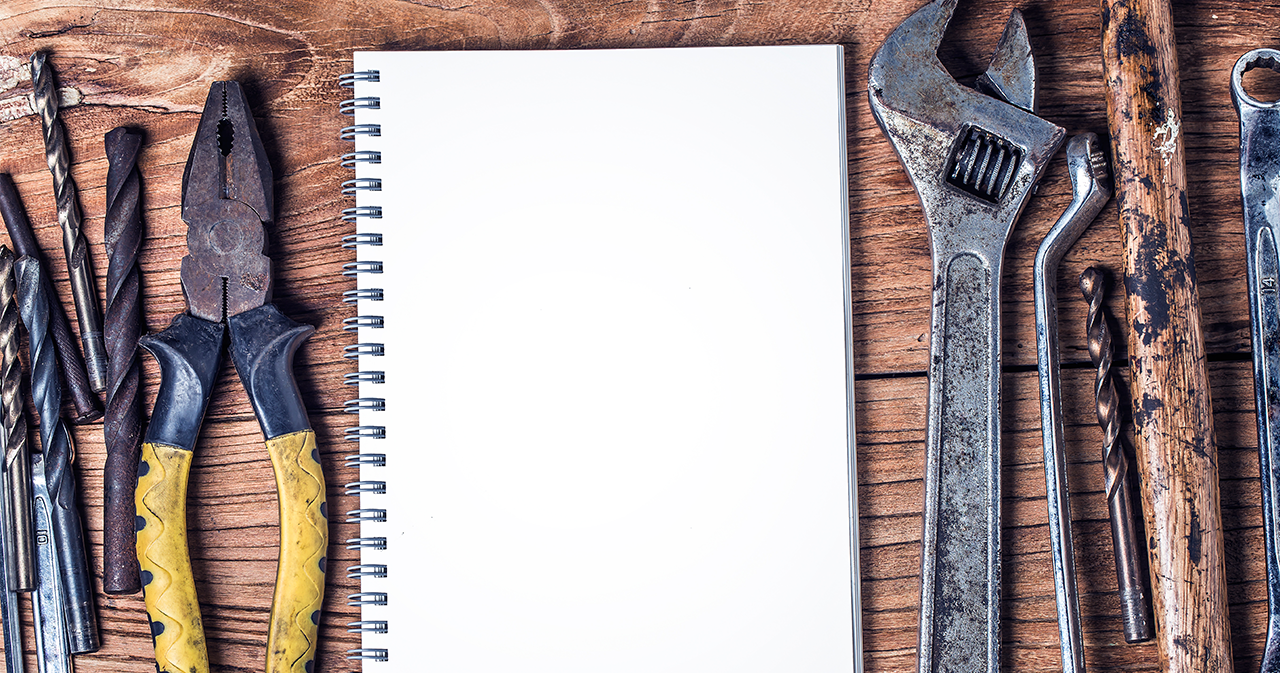 Despite how new or old a house is there is always need for one repair or the other. Those that are new in that process, find it difficult to know the exact tool to use in their homes. There are many hardware tools and knowing the exact one needed and what it does can really be frustrating when you find yourself in a hardware store. I am going to present you with 10 basic tools that every home must not do without. I will also present you with the uses, so when you have a need to repair anything at home, you will know the exact tool to use without much stress.
1. Protective Glasses
This is very important, especially when sawing or handling chemicals that can easily react with your skin. It helps to prevent blisters and burn.
2. Hammer
There are different types of the hammer; ranging from the smooth-faced to a straight claw. Just like their shapes differ, their uses differ too. Smooth-faced type can be used to put minor fractures on furniture in order. The one that is straight claw is best for pulling down a structure. There is also sledge hammer, which can be used to break concrete.
3. Screwdriver Set
This consists of screwdrivers with different sizes and shapes which enable you easily loose and fasten screws to equipment at home. This comes handy during an emergency. You might not really need to call and wait for ages for an engineer to show up before you do what you want to do, as far as you have this set of the tool in your home.
4. Duct Tape
Imagine a situation where a pipe at home suddenly busted and water filled everywhere within a twinkle of an eye. Imagine also that the plumber that can fix it for you is busy somewhere and could only attend to you in two hours time. Should you relax and watch water fill everywhere? I think that is the least you can think of doing.

If Duct Tape is at home, this is where it becomes handy. You can use it to patch up the broken pipe to stop the water flow pending when the plumber will come.
5. Tape Measure
This is a flexible ruler that helps in taking measurements at home. It has an easy grip at the tip that can help you take measurements even if you are alone at home. It can comfortably help you to measure corners and curves.
6. Set of Pliers
It helps to hold objects firmly. You can use it to hold firmly and uproot any nail on furniture that is not well fitted and can easily wound someone. There are different types and shapes for unique purposes.
7. Long and Short Adjustable Wrenches
This helps in holding and turning objects. It can be used at home for nuts and bolts that are not well positioned or needs to be loosed and replaced. The different types; long and short are for different purposes, depending on the space where you need to adjust the bolt or nut. What is wrench (aka) Spanner? https://www.merriam-webster.com/dictionary/wrench )
8. Utility Knife
This comes handy when there is something that needs to be cut at home. It can be used to scrape off scales of fish and can also serve in scraping off paints that need to be replaced at home. Butchering animals is also part of its uses.
9. Level
This helps to ensure that what you are doing is well positioned in a straight line. Without it, you can discover at the end of the work that it is bent and that is what one can be sure to avoid.
10. Stepladder
This helps in basic repairs especially when your hands can not get to where you want to repair. Such repairs include changing bulbs, bringing down things from shelves and many more others.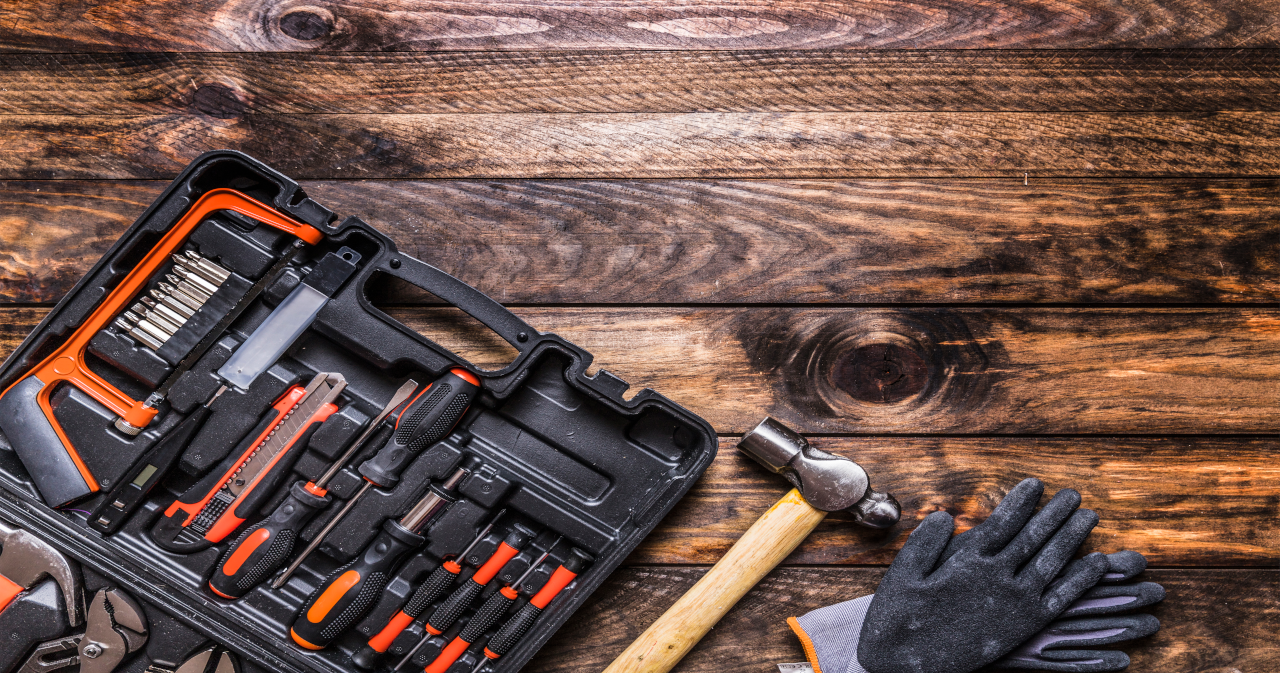 TAKING CARE OF HAND TOOLS
One great step is acquiring hand tools, another one is ensuring proper care of it. When hand tools are taken good care of, it will extend the lifespan and you will not have to be replacing them every moment. Some don't see the need to take care of their tools and that is why they keep complaining that their tools don't last. Here, we have presented you with steps through which you can follow to take care of your tools and increase their life spans.
A. Always Cleaning After Each Use
Whenever you finish using your tool, make sure you clean it before storing it where it supposed to be. Things that destroy tools easily are dust, water, and moisture. This can lead to dust and damage the tool. Always wipe and keep it dry. Those that can generate moisture, rub them with little oil or grease before storing; this helps to prevent rust.
B. Proper Storage
After cleaning your tools and you fail to store them in a good place, there is tendency they will still get spoilt not minding you have cleaned. Things that can be used to store tools include toolbox, metal cabinet, and a holder. The type of tool determines the kind of storage you should use for it. Metals are better kept in a metal cabinet while things like saw are best kept in a holder to avoid a domestic accident. They should be well arranged so that they don't touch each other. They should as well be kept away from the source of direct sunlight, dust and moist. Don't just throw them anywhere you see; have a designated location where you store them. (You can always search for storage via websites like https://www.selfstoragesearch.co.uk/ )
C. Maintenance
This last option is very important too. Always inspect your tools to know when they need maintenance. Those that have sharp edges should be monitored to know when there is need to replace them when they are losing sharpness. Things like the utility knife and others need to be checked to know when to sharpen them and when to apply oil to keep them in shape. Else, they become obsolete and can even cause harm and damage as you continue using them.
Nice video about tools:
https://www.youtube.com/watch?v=Rh3rJTVO3Fg
When these three unique steps are followed, you will bear witness that the money you spend buying new tools will reduce. Not only reducing the cost of buying new tools rather, you will be happy making use of your tools because when it is well-cared for, it will go a long way in helping you achieve what you want. But when the tools are not well-cared for, you will end up struggling with your tool anytime you have need of them.
About Us
Total Nerds is a website that is into reviews of domestic & commercial tools. We provide independent reviews and teach people how to make use of the domestic and commercial tools to avoid a dangerous situations. You'll also find the best e-commerces with the lowest prices for premium quality tools. Whats more the service we provide is free of charge.

Interested? See more here: https://www.toolnerds.com/
Our Statement:
"Apart from detailed analysis, we offer comprehensive guides for people who aren't sure how to handle a particular tool-related issue."